Welcome to Hans Wehner's organ pictures!
Please take a minute to let the pictures load......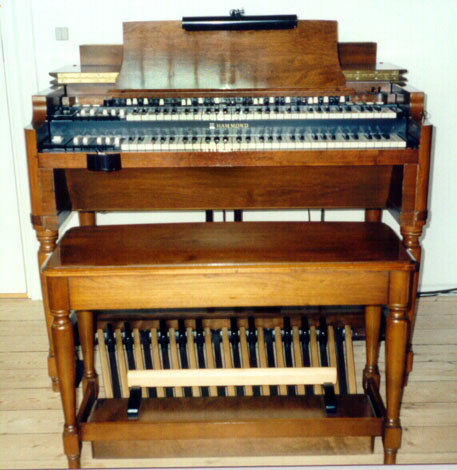 First a picture of Hans' 1975 B-3. I doesn't look like this organ has been on the road for 20 years and even been chopped, does it? Well, this is exactly what this organ has been through, gotta admire Hans' skills both when it comes to keeping his rig in good shape and also when it comes to restoring it to its original condition. The Leslie 122 he bought with the organ when it was new, back in 1977, is in the same great condition. See the pictures below.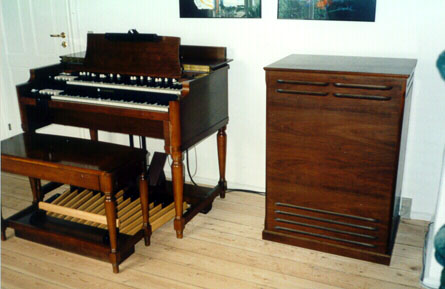 Here they are - the B-3 and the Leslie 122 together. Impressive pair indeed. Both items were bought in a little music shop in the Southern part of Odense (where I happen to live ;) ) .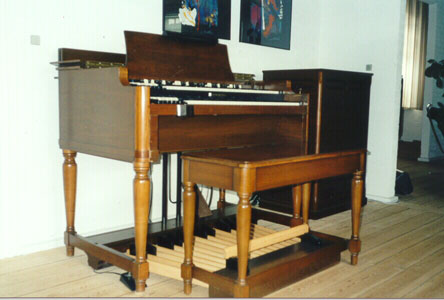 From another angle - notice the spotless cabinet of the B-3, despite its 20 years of road-life. Hans used a custom-made protective padded cover for both the organ and the Leslie.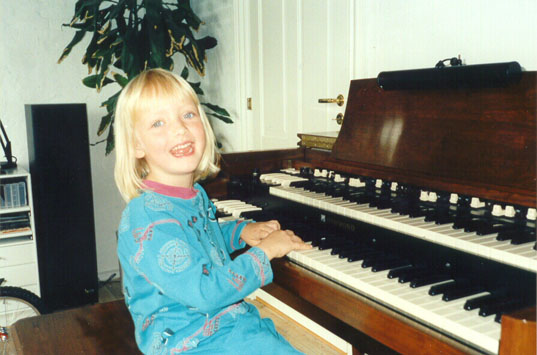 A musical family - Hans' youngest daughter is jamming away. I'm not sure she can reach the pedals thou' ;)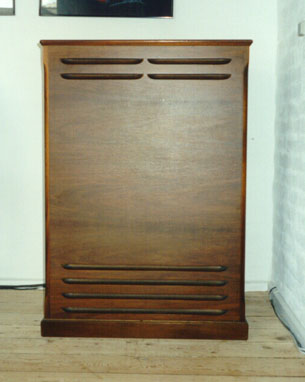 Gorgeous, isn't it?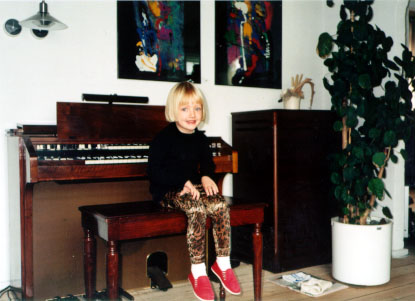 This picture and the next are a little earlier than the first ones. Before the B-3 had its legs back on proper, the living room organ was an M-3, to my knowledge still in Hans' possesion. The organ is made in Denmark under license by Brød. Jørgensen (i.e. Jørgensen Bros.) and the style is very much like a C- cabinet.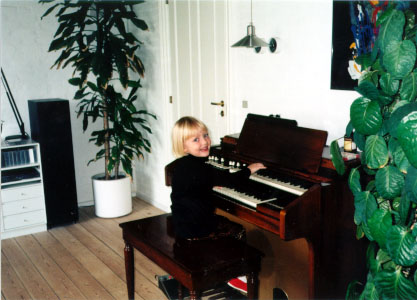 More M-3 playing. This M-3 is in top condition just like the B-3 - Hans likes to keep his instruments well looked after.