The captain's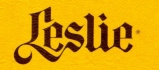 model guide
About this guide
This is a quick guide to Leslie speaker models suited for Hammond organs. This document is meant as a reference for when you are browsing the classifieds or eBay and is not meant to list every little detail about the speakers. Some models are covered elsewhere on this website, often in detail and with pictures.

About the background
The background is Leslie finish 'Oak No 20'.
About the roto-sonics
Since most players and technicians, including myself, find the roto-sonic Leslie models less valuable, these are listed in a separate section. Some of these speaker models may be used as is, or they can be converted into more Hammond friendly models or simply serve as parts donors for other more valuable Leslie models. Electro Music tended to use the same parts in as many applications as possible, so a good many parts from, say, a model 710 may be used to restore a model 122. If you happen to prefer the more theatre organ-like sound of the roto-sonic Leslie speaker, by all means - you are just lucky to like the more inexpensive alternative.
About the speakers still in production by Hammond-Suzuki
Models 122, 147 and 770 are still in production as model 122A/122XB, 147A and 771/971 respectively. They are updated in the technical design, but the basic functionality is the same as the vintage speakers. For a while model 145 and 142 were being produced as 145A and 142A. A vintage speaker in immaculate condition may fetch a higher price than a new Leslie, especially for the tube models. If you are a church or a professional business, consider investing in a new Leslie from a local dealer that will support you. Old cabinets often don't come with a warranty or a service organisation, and Mr. <insert name here> from three towns over will most likely not help you with a replacement Leslie for Sunday service, because the 1971 Leslie he sold you broke down at band practice Saturday afternoon. If you are looking for a dealer of new Leslie speakers, a few of them are listed in the links section of this website.
About cable interfaces
The different cable interfaces are discussed in detail in Uncle Harvey's Guide to Leslie pin-outs where I also got the different designations (6H, 6W and so on). Much has been said and written about cable interfaces for Leslies over the years. Captain Foldback has this to share:
Don't let thoughts on cable interfaces scare you out of buying a good Leslie - any Leslie can be hooked up to any organ. That being said, if you have an existing setup and would like to augment the sound with another Leslie, selecting a cabinet with the same cable interface as the one you have, will save some time and trouble.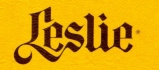 Tube models, 2-speed
The standard Leslies that everybody know and everybody want
| | | | |
| --- | --- | --- | --- |
| Model | Interface | Height (inches) | Notes |
| 122, 122R, 122RV, 122V | 6H | 41 | The most valuble of all models, the official B-3 Leslie for most people |
| 147, 147RV | 6W | 41 | Almost as valuble as model 122 |
| 145 | 6W | 33 | Almost as valuble as model 147 |
| 142 | 6H | 33 | May cost the same as model 147 |
| 251 | 6C | 41 | 2-channel, same price range as model 142 |
| 125 | 6W | 33 | Bottom rotor only with a 12" full range speaker. Relatively inexpensive, 20W amplifier. Early versions of model 125 used the amplifier from its predecessor model 25 (see below). Later model 125 cabinets are marked 'Leslie 125'. In both cases the speaker could be obtained without an amplifier for use with spinet organs (speaker was powered by the organ's own amplifier). Model 120, 110 and 113 are all similar to model 125 but has a simpler cabinet and no amplifier. |
Tube models, 2-speed, decorator-style cabinet
The drawing room versions of the above models, with (almost) the same innards
| | | | |
| --- | --- | --- | --- |
| Model | Interface | Height (inches) | Notes |
| 222, 222RV | 6H | 27 | Low boy version of 122/122RV, in a different price range (lower) than the 122. Good for parts. |
| 247, 247RV | 6W | 27 | See above |
| 245 | 6W | 33 | Here is a potentially good deal. The 245 sounds and works like a 145. If you can stand the looks of it, it's a great way to get a Leslie. |
| 242 | 6H | 33 | Another good deal, potentially. Same cabinet as model 245 - i.e. a 'decorator' style 33" cabinet. |
| 351 | 6C | 27 | Another 'decorator' Leslie. Good for the living room A-100 organ or for parts. |
| 225 | 6W | 21 | Maybe the least sought after tube 2-speed model. Good for some parts, or as an entry level speaker. This is a 'decorator' version of model 125. Best suited for spinet-sized organs. The 20W amplifier was optional. |
Solid state models, 3-speed (fast/slow/off)
If it doesn't have to be tube, check out these models. Pro-line road-friendly cabinet unless otherwise stated.
Model
Interface
Height (inches)
Notes
760
9
41
Great speaker, great value for money. 90W amplifier.
330
11
33
Another great speaker, slightly less powerfull than the 760. A solid state version of model 145.
860
11
25
Ultra-compact but quite loud due to a 120W amplifier. Great for guitar, less great for playing pedal bass.
900
9
59
Will probably need some work, but sounds great. 2-piece cabinet.
910
9
59
Another interesting Leslie here. 2-piece Pro-line cabinet. Same specs as model 900.
925
9
59
One of the finest Leslie speakers ever designed. 2-piece Pro-line cabinet.
825
9
33
Only has the bottom rotor. Good entry-level speaker.
820
11
33
Same as above.
770
9
41
Same as model 760 but in a 41" wood cabinet like model 122 and 147.
771
11
41
Updated version of model 770, produced by Hammond-Suzuki

from about 1991

.

In 2006, the even more powerful (300W) model 971 was introduced.

130
11
33
Special model in a decorator style cabinet with standard bottom rotor like in model 825/820 and a stationary treble speaker. Good for parts.
Tube models, 1-speed, permanent magnet bass
These speakers were in production from about 1958 until 1963
Model
Interface
Height (inches)
Notes
22H, 22R
6H
41
Single speed version of model 122. A great speaker.
47
6W
41
Single speed version of model 147.
45
6W
33
"Shorty" version of model 47. Was available without the amplifer.
51/51C
6C
41
2-channel. Same basic speaker as model 251 but single speed.
25
6W
33
Single speed predecessor of model 125. Was available without the amplifier.
Note: Amplifers marked model 22H, 47 and 51C exist in two versions: One with a tube rectifier and a later with solid state rectifiers
Tube models, 1-speed, field-coil (electro magnet) bass
All of these models were produced before 1958
Model
Interface
Height (inches)
Notes
Any model in this table will be at least 50 years old, if not older, so unless it was recently rebuilt it will need some work.
31H
6H
60
The tall boy. Great sound, especially for jazz. The most sought after of this type is the later version with Series III amplifier and the Jensen bass speaker. Cabinets with serial numbers below 5200 were originally made with an older version of tremolo control, however, many units were upgraded to the current system by Electro Music.
31A
6H
60
Mid-1940's predecessor to model 31H. Rare.
31W
Early: Non standard

Later: 6W

60
Same speaker as 31H with a different amplifier made to interface with Wurlitzer organs. Early cabinets of this model had a 'wide body' amplifier with a non-standard hookup and permanently attached power cord. Later 31W speakers had the 30 watt 46W amplifier
21H
6H
41
Another great speaker for jazz. Came with two different amplifiers: A 20W and the more desirable 30W.
46W
6W
41
Same speaker as model 21H but with the 30 watt 46W amplifier (same amplifier as found in later model 31W speakers)
44W
6W
33
'Shorty' version of the 46W/21H concept, with a 20W amplifier.
50C
6C
41
Two channel speaker. The first design with 6550 output tubes.
Solid state, roto-sonic
Model
Interface
Height (inches)
Notes
710
9
41
Same dimensions as a model 122. Two channels - one rotary and one stationary. May be converted to work as a model 770 with donor parts, or an electronic crossover can be added to convert the speaker to single channel use. Entire upper section is exactly the same as in a model 122/147/770. Some 1970's vintage Hammond organs have a built-in interface for this type of speaker.
700
9
33
Cheaper version of model 710, without the horn, in a 'decorator' style cabinet. Not really suited for Hammond organs although it will work with the T-500 spinet and a few solid state models that followed.
610 (Tube amp)
9
41
Dual roto-sonic drum speaker. Was paired with the model R-100 Hammond organ for a more theatre organ-like sound. May also be used with the older H-100 organ. Leslie model 205 is similar but has a different cabinet.
HL-722/HL-822
11
41
Same concept as model 710 with updated technology. The bass channel is derived.
Model 715 and 815 are variants of the same speaker in different cabinets. Other similar models are HL-422 and 415.
720
11
41
Somewhat of a speciality - the 720 does not have a roto-sonic speaker, but instead has a 10" speaker with a rotor much like in a traditional Leslie. The deepest bass tones are handled by a 15" speaker. Model 720 may be converted to single channel operation (stock configuration is 2- channel) so it will work with a Hammond organ. Cabinet is different in appearance than other Leslie models.
600
9 non-standard
27
'Low boy' or 'decorator' type speaker, 4 channels, 'space generator' reverb.
750
11
41
4-channel speaker similar to model HL-722.
Models to be careful about
The models below are ones to be careful of - they look like similar models suitable for Hammond organs,but their design makes them incompatible (at least for most uses). Most of these have parts that will work in other, more valuable, models so if you can get them for a song....
| | | | |
| --- | --- | --- | --- |
| Model | Interface | Height (inches) | Notes |
| 120C | 6W | 33 | Passive Leslie without amp. Looks exactly like model 120 but has a different rotor design that is unsuited for Hammond organs. |
| 112 | 6W | 33 | Passive Leslie without amp. Looks exactly like model 110 but its rotor design makes it unsuited for Hammond organs. Originally designed for the reed/complex voice channel of Gulbransen organs. |
| 114 | 6W | 33 | Same as model 112 with a different cabinet finish. |
| 830 | 9 | 33 | Looks like model 825. Has reverb and a different rotor design for complex voice instruments such as a Cordovox. |
| 55C | 6C | 41 | Special speaker made for certain models of Conn organs. Not suited for Hammonds. Some parts may be used in other models. |
| 100GK | 9 non-standard | 41 | Dual roto-sonic drum model made for Gulbransen organs. Other models in the series are the 101, 102 and 103. |
| 520 | 11 | 33 | Looks like model 720 but has no rotating parts. |